Welcome to Swell's Car Wash!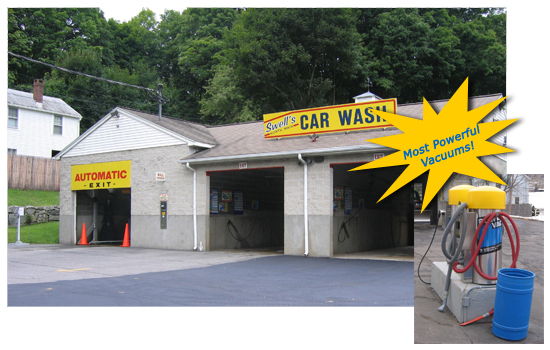 New
A new credit card system was installed for the self serve wash bays and vacuums. Salient points include:
New credit/debit card readers
Faster authorization
Easy to read digital displays
Simple to stop services & charges
Multiple swipes of the same card on the same day results in one combined charge
Details of charges available 2hrs after use @ myCryptoPay.com

Come check it out !
About Us
Swell's Car Wash has been serving the greater Litchfield County since 1990. Car washing is our only business and our goal is to provide high quality services at a fair price.
Our automatic wash is staffed by experienced professionals who provide that extra "TLC" to complement our state of the art washing and drying equipment.
Our 24 hour self serve bays have a full range of services from high pressure soap and rinse to soft foam brushes, wax, tire cleaner, Tri-foam conditioner, and hand held dryers.
For added convenience, both the self serve wash bays AND our vacuums accept debit and credit cards, bills ($1,$5) and, of course, quarters.
Our outside self serve bay allows for oversized vehicles.
So stop in and meet Jerry or Brian and see why we have customers from miles around that have entrusted us to wash their vehicles.